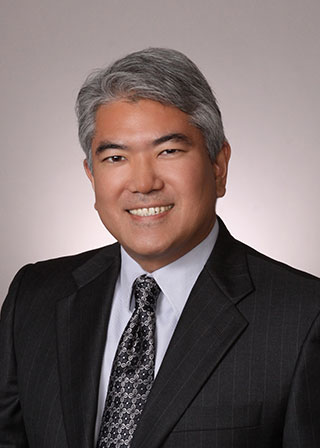 Rex Y. Fujichaku
Partner
Mr. Fujichaku graduated from the William S. Richardson School of Law, where he served as the Casenote Editor of the "University of Hawai'i Law Review". He received a Master of Arts in Law and Diplomacy (MALD) from the Fletcher School of Law and Diplomacy of Tufts University. He is an experienced commercial litigator who began his career as a trial attorney with the Antitrust Division of the U.S. Department of Justice in Washington, D.C. Prior to joining Bronster Fujichaku Robbins, he practiced in D.C. with Fried, Frank, Harris, Shriver & Jacobsen. He is currently the Chair of the International Law Section of the H.S.B.A. and is a member of the Antitrust Section of the A.B.A. and the American Society of International Law. He has taught antitrust, intellectual property and legal methods at the Richardson School of Law.
PRACTICE AREAS
Antitrust Law
Civil Litigation
Commercial Litigation
Complex Commercial Litigation
EDUCATION
University of Hawaii, J.D.
BAR ADMISSIONS
Hawaii, 1998
District of Columbia, 2002