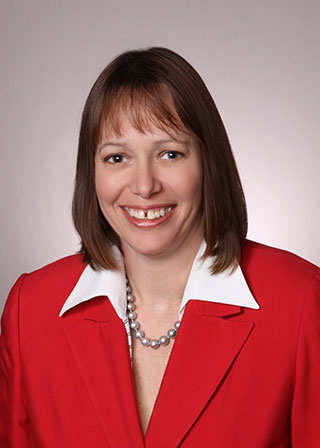 Margery S. Bronster
Founding Partner
Ms. Bronster was the Attorney General for the State of Hawai'i from 1995-1999. During her term, she won widespread critical and public acclaim for successfully leading a years-long investigation into abuses by the trustees of the Kamehameha Schools/Bishop Estate charitable trust, the largest private trust in the country. That effort led to the forced resignation of four of the five trustees and a complete overhaul of the Trust's administration and the manner in which the trustees were selected. She also won a multi-billion dollar Master Settlement Agreement from tobacco companies on behalf of the State of Hawai'i. Ms. Bronster graduated from Brown University and the Columbia University Law School, where she was a Harlan Fiske Stone Scholar.
Following her career as Attorney General, she became a founding partner of Bronster Hoshibata, which is now known as Bronster Fujichaku Robbins, and she has continued her work in a broad variety of litigation and counseling matters including complex commercial litigation, government law, trust and estate litigation, investor losses and antitrust litigation. Ms. Bronster's accomplishments in these areas have been recognized by international, national, and local organizations, and she recently served as an expert witness on Hawai'i law before the Supreme Court of Singapore.
She is a recipient of the: Profiles in Courage Award, Conference of Western Attorneys General, 2000 (Southerwestern Bell); Kelly- Wyman Award for Outstanding Attorney General, 1999 (National Association of Attorneys General); Fellow of the Pacific Award for Outstanding Service to the Community, 2000 (Hawai'i Pacific University); "Advocate of the Year" - American Cancer Society Hawai'i Chapter, 1999; Top Cop - State of Hawai'i Law Enforcement Coalition of Police Officers and Security Personnel, 1999; and "Woman Lawyer of the Year", Hawai'i Women Lawyers. In addition, she has authored "Litigating a Class Action Suit in Hawai'i" (2001). Guest Speaker, "Be A Change Agent", HawaiiBusiness Leadership Conference, July 21, 2015. Ms. Bronster has been recognized by the Litigation Counsel of America as a Senior Fellow.
Ms. Bronster has also been recognized by Best Lawyers in America as 2016 "Lawyer of the Year" in Honolulu, in the practice area of Insurance Litigation.
PRACTICE AREAS
Antitrust Law
Business Disputes and Litigation
Complex Commercial Litigation
Consumer Rights Litigation
Government Law
Surety Litigation
Trust and Estate Litigation
EDUCATION
Columbia University, J.D.
BAR ADMISSIONS
New York, 1983
Hawaii, 1988